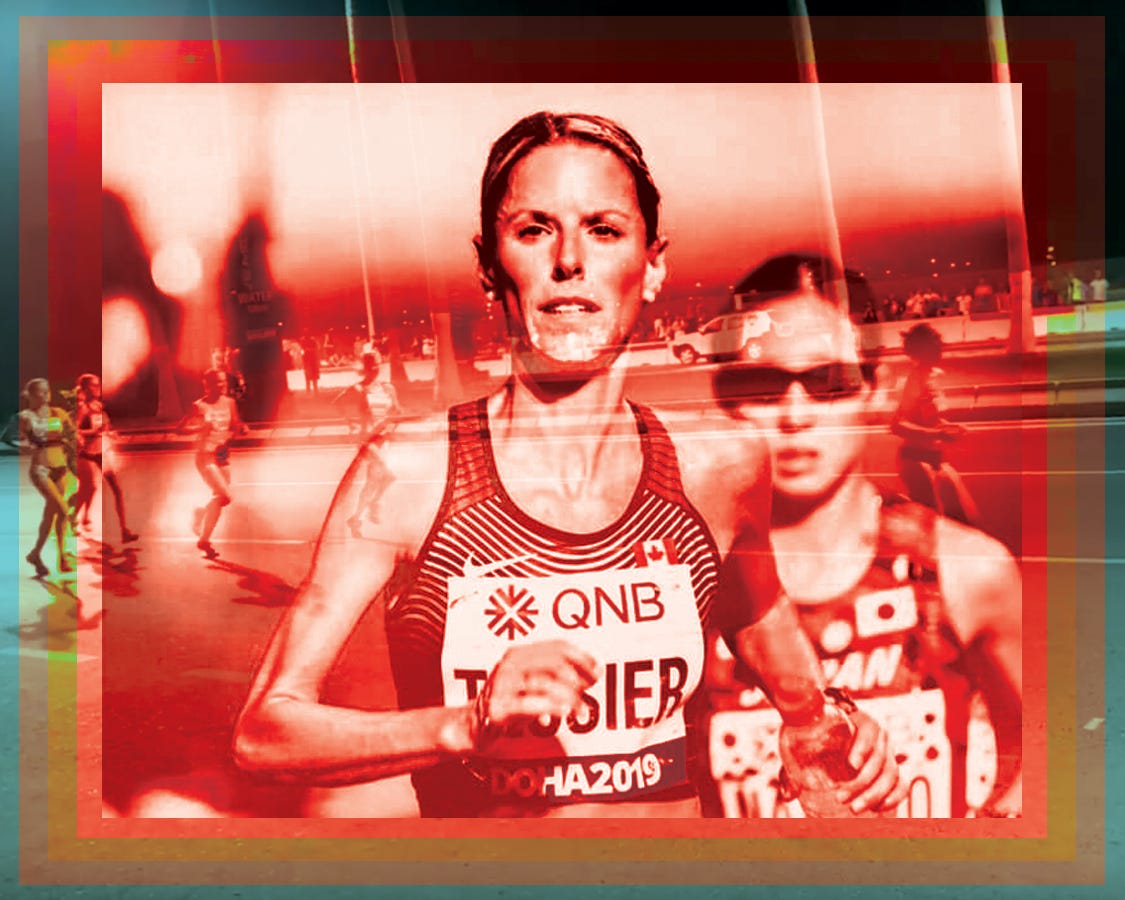 Photo: Jason Suarez/The XC Illustration
Lyndsay Tessier's Instagram bio says simply: "Grade 3 teacher." But each morning, at about 5 a.m., she heads out for a 20K run on the same loop, listening to the same iPod, with the same playlist. After teaching those Grade 3 kids, she often heads out for a second run. One weekend not long ago, she ran a 2:45 marathon, in practice.
In just eight years, she has evolved from 10-and-1s at a local running shop, to representing her country at the IAAF World Championships. Now, at 41, she most likely will be going to the Olympics next summer to run the marathon for Canada.
Here, Tessier tells her story: from discovering she liked running while doing warmups at a strip mall kickboxing dojo, to her unlikely ascension from 3:09 to 2:30, to finding herself running a marathon in Doha at midnight with some of the (other) best runners in the world. In this wide ranging interview, she makes one thing clear: she doesn't want you to call her "elite."