And the winners of the U.S. Olympic Trials will be...
We're back with our roundup of our five favourite stories from the week. We've created two ways for you to get all caught up: skim through the stories below, or listen to our podcast (you can just stream it right here by pressing play👆). You can now also subscribe wherever you get your podcasts!
Here are the links to subscribe to the pod:
---
U.S.A. Marathon Trials Preview
On Saturday, 695 of the best American marathoners will face off in Atlanta, GA for six coveted U.S. Olympic team spots. The men's race starts at 12:08 ET, and the women go at 12:20 ET. The Trials are a World Athletics Gold Label race, which means that the top three women and men, regardless of their finish time, will qualify for Tokyo.
Here are a few contenders…
The Women
Jordan Hasay: Despite her 28 years, Hasay is perhaps the most accomplished runner in the field. But she comes with caveats. Her breakup with disgraced Nike coach Alberto Salazar is fresh, and she dropped out of her last marathon with an injury. She was, however, the top American at the Boston marathon and, oh yeah, a 2:20:57 marathoner.
Des Linden: The 36-year-old finished second at the 2016 trials, and became a fan favourite after her epic win at the infamous 2018 Boston marathon from hell. A consistent performer, she was fifth in Boston the next year, and sixth in New York last fall. Best time: 2:25:55
Sara Hall: The Asics athletes made enough strides in 2019 to outrun her husband's shadow (2:04 marathoner Ryan Hall, who is now some kind of bodybuilder). Hall was the fastest female marathoner in America last year, thanks to her blistering 2:22:16 at the Berlin marathon. Best marathon time: 2:22:16.
Molly Huddle: A national champion in the 10,000m, she has yet to show her full chops over 42.2k. Earlier this year, she was the second American across the line (behind Hall) at the Houston half-marathon, in a time of 1:09:35. Best marathon time: 2:26:33
Emily Sisson: Huddle's training partner ran one of the best debut marathons in American history at the London marathon last spring, clocking in at 2:23:08. Best marathon time: 2:23:08.
The Men
Galen Rupp - Hasay's male analog. Also a former NOP athlete and field favourite. Also dropped out of Chicago in the fall. But he's the reigning Olympic bronze medalist and that must count for something. Racing his first marathon under new coach Mike Smith, he is somewhat a favourite and a dark horse, at the same time. Best marathon time: 2:06:07
Jared Ward - Also a member of the 2016 team (and a top-10 finisher in Rio), the 31-year-old Ward doesn't have Rupp's pedigree, but he is a gamer. And he is fit. His 1:01:36 at the Houston half-marathon earlier this year was a personal best. Best marathon time: 2:10:45
Scott Fauble - The NAZ Elite Burrito Boy has been pegged a favourite for Team USA ever since his major breakthrough at the 2019 Boston marathon, where he beat Ward for top American honours. Best marathon time: 2:09:08
Leonard Korir - The 29-year-old was lights-out in his first ever marathon last fall, when he dropped a 2:07:56 in Amsterdam. The only question mark around Korir is a lack of data. Can he perform at that level consistently? If so, he has a good shot at the team. Best marathon time: 2:07:56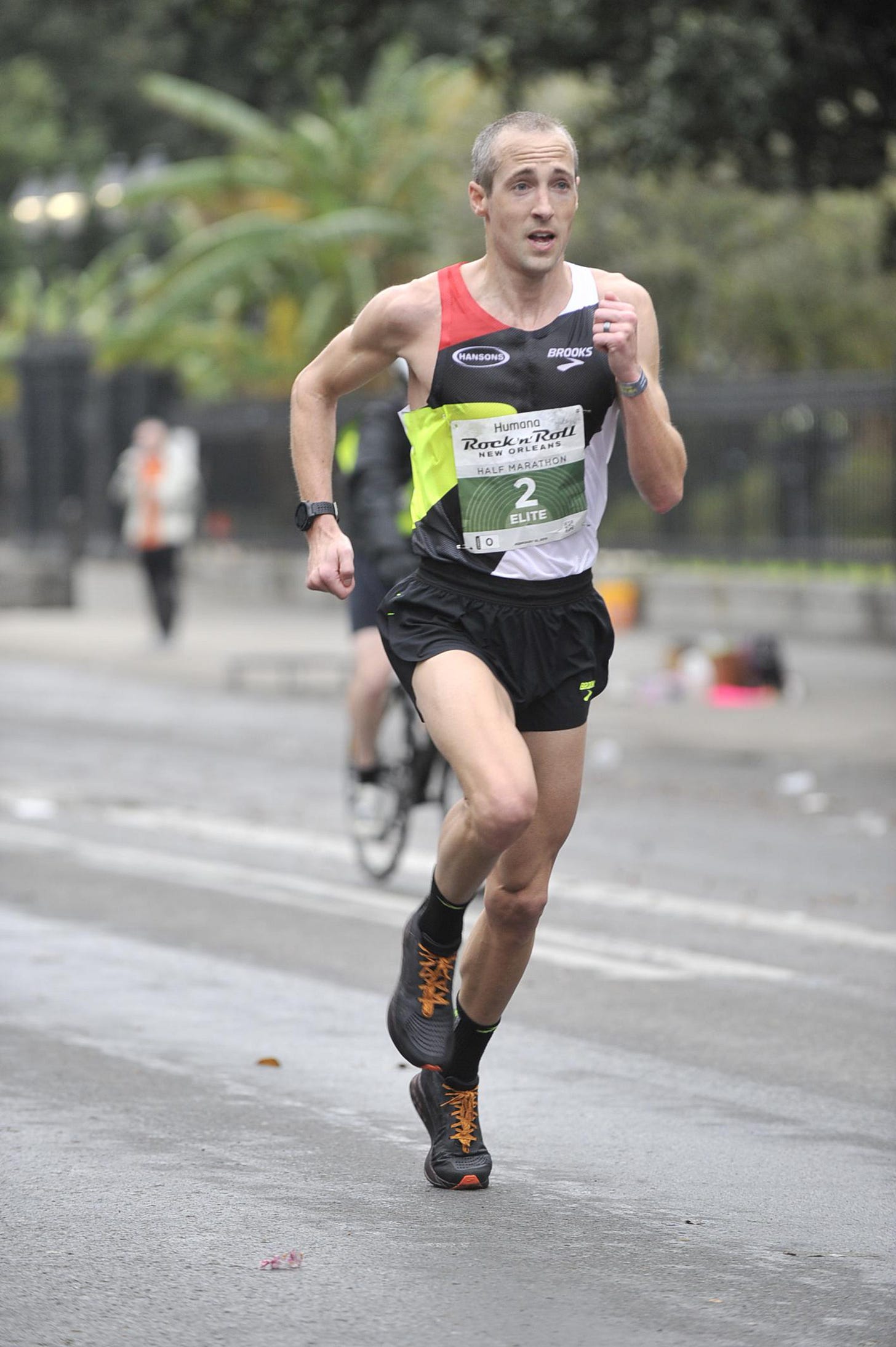 Dathan Ritzenhein - Like Korir, Ritzenhein is a stud on paper. But where Korir lacks experience to be considered a top contender, Ritz lacks consistency. He's been injured for much of his two-decade-long career, but somehow snuck in a 1:00:00 half-marathon between ailments. A marathon time of that calibre would surely secure him a spot on the team. Best marathon time: 2:07:47
Who did Michael, Andrew and Alex pick to win? You will have to listen to find out.
---
Free Alphaflys for every U.S. Trials Runner
In what looks and sounds like a weird publicity stunt, Nike has offered all 695 U.S. Olympic marathon trials runners a FREE pair of its top of the line Alphafly shoe. Yeah the one Eliud Kipchoge wore in his historic sub-two hour marathon. Patrick Reaves, an employee at Nike according to Runner's World, tweeted that Nike would host a week-long giveaway before the trials. Sports Illustrated's Chris Chavez shared a screenshot of Reaves' original tweet, which has been deleted.
Why this matters:
The shoe hits the market in limited quantity on February 29, making it a prototype. World Athletics' new regulation stipulates that prototypes may be used only until April 30, 2020, after which time a shoe must have been available for purchase for at least four months. Based on that timeline, and on its stack height of under 40 mm, the Alphafly appear to be fair game for Tokyo 2020.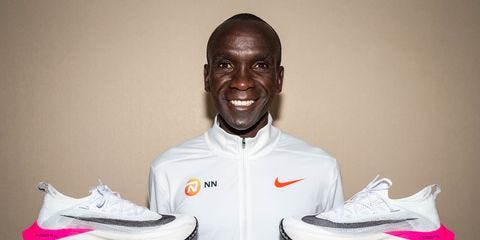 What's next?
U.S. trials runners who are not sponsored by Nike (like top contenders Molly Huddle, Jared Ward, Dathan Ritzenhein and Sara Hall, just to name a few) are suddenly faced with the ultimate temptation: a pair of shoes, considered to be the world's best, usually valued at $250 USD, gifted to them for free. Will they wear them?
---
Mo Farah under scrutiny for L-carnitine use
A BBC report has placed British Olympic and World Champion Mo Farah under scrutiny for injections he received prior to the London Marathon in 2014. According to the report, Farah was administered an infusion of L-carnitine, procured from Switzerland by his coach at the time, the recently banned Alberto Salazar.
L-carnitine is a naturally occurring amino acid that improves athletic performance. It is considered a legal substance as long as the athlete isn't administered more than 50 ml in the span of six hours. Farah was within this legal dosage.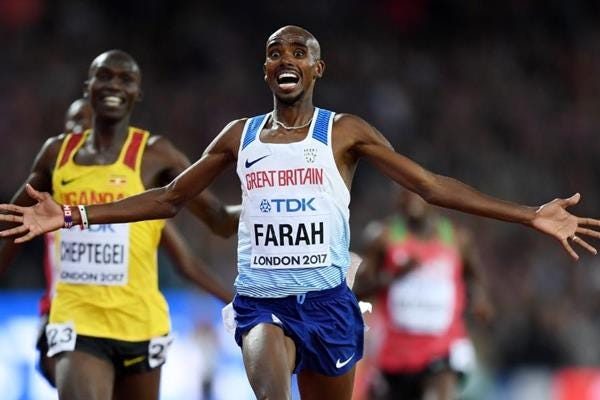 Why this matters:
Farah and his doctor did not record the L-carnitine injection on Farah's medical report prior to the race—a form required to be submitted by athletes listing the medication they've taken. Initially, when asked by the United States Anti-Doping Agency (USADA), Farah denied using L-carnitine, but soon afterwards, he changed his story, admitting to having received a 13.5 ml dose a week before the marathon.
What makes the story fishier, is that weeks before this report was released, the UK Anti-Doping Agency refused to release Farah's samples to the World Anti-Doping Agency (WADA). While it's likely the two events are unrelated, it does draw a lot of suspicion around Farah.
What's next:
Farah has announced that he will be returning to the track after spending the past few years competing at the marathon. He will attempt to qualify for the 2020 Olympics in the 10,000m, of which he is the defending champion.
Entering an Olympic year, however, Farah's use of L-carnitine and his association with Salazar is raising questions about whether he's running clean. While Farah is one of the most tested athletes in the world, it took six years before Farah's use of L-carnitine came to light.
---
Watch the roads! Asbel Kiprop is switching to motorsports
Three-time world champion and ex-Olympic 1500m gold medalist Asbel Kiprop has announced his intention to take up motorsports. The 30-year-old Kenyan athlete, who currently works as a police inspector in Eldoret, reached out to Abdul Sidi, a rally car advisor who launched the first-ever Kenyan motor rally school in 2010. Kiprop told Sidi that he wants to become the first "Olympic & World Champion in athletics to try motorsports." According to Standard Media, he went on to say, "After walking, you run, after running, you drive." Kiprop posted a photo of himself with Sidi on Twitter, writing, "I'm ready to begin again in a sport that doesn't have doping conspiracy."
Why this matters:
Kiprop, who has a 1500m pb of 3:26.69 run during a 2015 Monaco meet, received a four-year ban from track and field last April after Erythroprotein (EPO), an illegal substance used to increase an athlete's red blood cell count, was found in one of his samples. Kiprop denies that he ever took EPO, claiming instead that officials tampered with his sample.
What's next:
We assume that Kiprop's move to motorsports means he isn't planning any kind of major comeback when his four-year ban ends, or perhaps hopping into a souped-up dune buggy is some kind of elaborate training method. Either way, we're not holding our breath for the next Lewis Hamilton, but at least he'll probably be able to break his 3:26 pb from behind the wheel of a rally car.