Rory Linkletter: The Misunderstood Monk
The Canadian went to BYU, (a Mormon university), he got married at 22, he rarely has a drink, and he's not religious.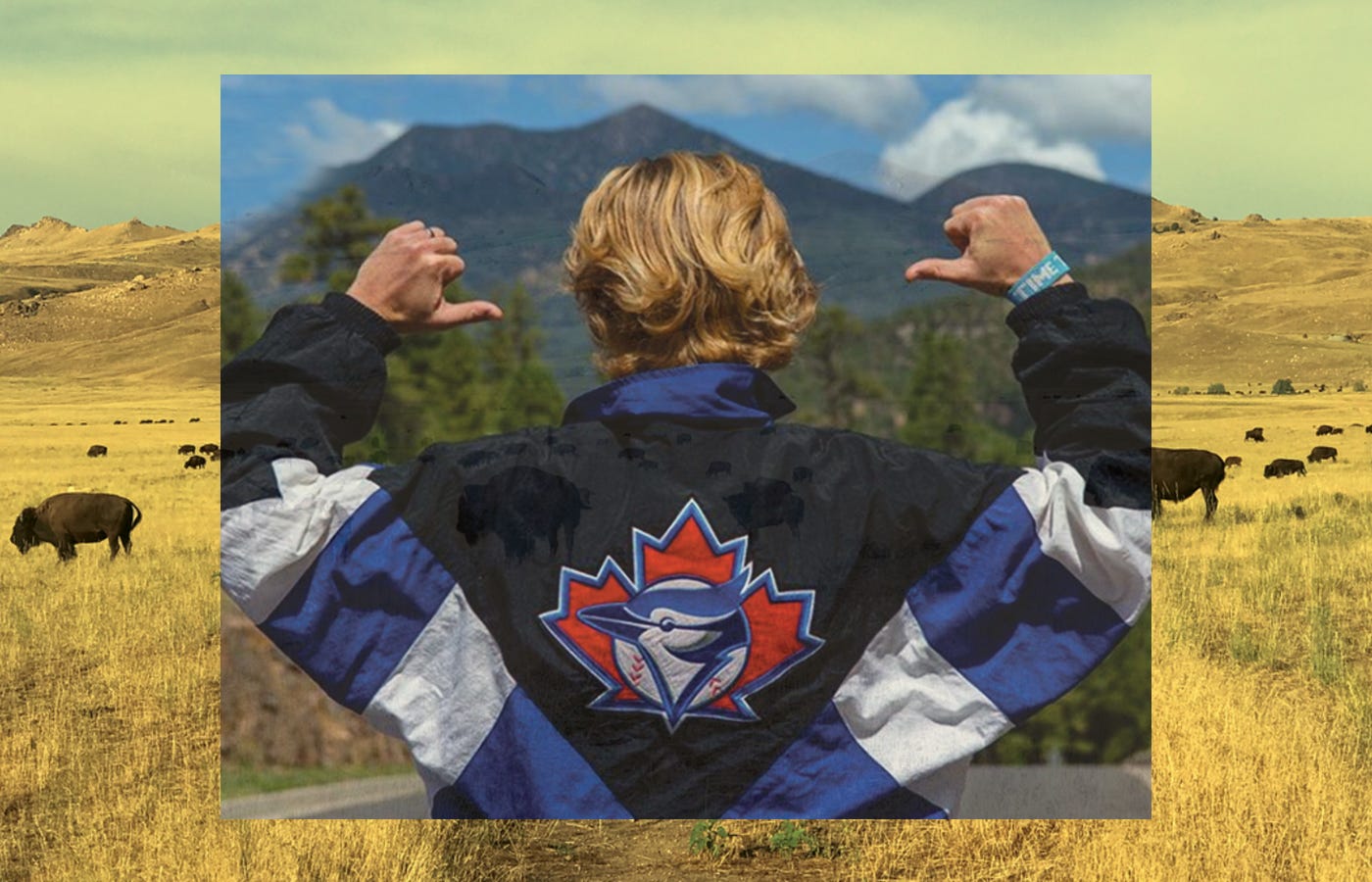 Word Count: 1347
Time to read: 6 minutes
By Alex Cyr
In Canada, we thought we knew Rory Linkletter.
We knew that he is from Calgary but has spent most of his life in Utah, that he has represented us at the last three World Cross-Country championships, and that he now runs professionally for Northern Arizona Elite. This fall, he is coming back to Canada to make his marathon debut at the Canadian Olympic marathon trials.
Simple enough, and we're right so far.
He's also entertaining, and somewhat of an odd-ball. He set the world record for the Blue Jean Mile, he has an animated Twitter (worth a follow: @ThePapaLinks), and he lets his hair grow and flow like a blond Jonas Brother.
Yup, that's Rory.
He also went to BYU, is now married, and we rarely see him at bars, not even at national championship after-parties. Rory's defining characteristic is his strong religious faith.
Wrong. Linkletter is not religious.
Wait, what?
"I was surrounded by religion," says the 23-year-old about his collegiate days, "but it's not my background."
Rory Linkletter was not raised in a religious household, and he did not have a religious education. In fact, he went to public school in Utah, where he had a typical, if not difficult, childhood. In school, he would regularly challenge authority and get into fistfights with other students as a young teenager.
"I would act out regularly," he says. "My family was going through a tough time."
In the ninth grade, several years following a parental separation, he discovered distance running. By grade 12, it became his world. When it was time to choose a university, nothing else mattered. He identified Brigham Young University as the ideal institution for someone who wanted to completely devote himself to the Church of Running. So he moved an hour east to Provo.
"My heart was set on the sport by then," he says. "I wanted to be somewhere I could run fast, without distractions."
A little bit of the wild life I saw on my long run 🏃
There is a unique ingredient to running success at BYU. What differentiates it from other top NCAA schools is not that they are situated at altitude (it's at 4,550 ft.), or that the coach, Ed Eyestone, is a former Olympian and NCAA champion. The difference exists in lifestyle - all students at BYU are forced to follow the Church Educational System Honor Code (commonly referred to as the Honor Code.) The code is the only one of its kind in Division I, and comprises a set of standards that align with values of The Church of Jesus Christ of Latter Day Saints.
The standards are strict, and collectively form the antithesis of how most of us remember our college days. At BYU, students are not permitted to have a sip of alcohol, coffee, or tea for the duration of their education. Sex is forbidden, swearing and gambling are punishable, and students are ordered out of opposite sex dorm bedrooms at all times. Just to complicate matters, strict bans exist on facial hair, and beards are not allowed – a real shame in cross-country season.
For runners with strong religious backgrounds, BYU might feel like a sensible fit. But for students who were not raised in the same faith, like Linkletter, it sounds a bit more like social castration. So, why did the Canadian decide to run for BYU, if not for religious reasons?
"I thought of it in the most runner-focused mind you could possibly have," he says, sitting in the living room of his new house in Flagstaff, Arizona.
"I thought: the program is good, the coach is good, the team is good. From an athlete's perspective, it made sense. For me it wasn't about whether it was going to be the most fun, it was about 'where can I run fast?'"
Ladies and gents, this is the moment you've waited for...she said YES! 💙 📸:
@koreyjsmithfilms
Linkletter and his wife Jill, who was a gymnast at BYU, were part of the 10 per cent of student-athletes at the university not affiliated with the Church. Despite that, they were still required to follow the Honor Code. While abiding to such a strict lifestyle came with frustrations (like giving up coffee before races) the couple learned to adapt to its rules.
"The code entrenches your entire lifestyle," says Linkletter, "but I wasn't seeing what it limited me on, but rather what I could get out of it."
And what did he get out of such a lifestyle? Six NCAA All-American honours, multiple national team berths and, most recently, a professional contract with Hoka One One. His recent workouts leading up to the Canadian Olympic trials have been promising, and he is set to run one of the best marathon debuts in Canadian history.
Linkletter, barely six months removed from his collegiate experience, now tackles his first professional training block. For the first time, he does so with caffeine in his veins and three tattoos on his body, including a maple leaf on his right quad.
"Now that I am out of school, I can just be myself."
Linkletter no longer attends mass or deprives himself of caffeine, but one practice he carries with him from his collegiate days is a restricted consumption of alcohol. He occasionally sips a beer when NAZ Elite goes to Wednesday trivia night, but otherwise, he saves the partying for the night after the Canadian Marathon Trials, "if the race goes well."
"I have a rigid mind," he says. "If it's not making me faster, it's making me slower. When it comes to drinking, I still have a hard time letting myself think it won't matter. But I was never a completely straight-edged prude, there was just no reason to do it before. Now that the opportunities present themselves more, I do it more."
But he won't have sweets in season.
"We were at a birthday party the other day," he says, "and I refused to eat cake. People were giving me shit, and were saying 'come on, man.' But I couldn't do it."
BYU head coach and former American Olympian Ed Eyestone chuckles when he hears that anecdote.
"Rory would always say 'if it's not Ferrari fuel, I will not ingest it.'"
It was that headstrong personality that gave Eyestone a hunch that Linkletter would thrive at BYU, despite his background.
"When we recruit," says Eyestone, "we want athletes who are fast and who can follow the Honor Code. Rory wasn't a member of the Church, so he wasn't the typical recruit, in that sense. But he was focused and he was a good person—that's what it really comes down to for us."
Eyestone says that Linkletter was so enthusiastic about getting faster that adopting BYU's mandatory lifestyle wasn't a problem.
"The runners we often get here want to work really hard and be the best, they feel free of distraction. Rory took that to a new level. He paid attention to the little things, like diet and sleep... he had such an element of focus."
On instagram straight flexin, next stop 5k Saturday night!
One ticket to Eugene officially punched 😈
A layer underneath that focus, however, hides a swagger that makes Linkletter who he is. It's that swagger that gets him to flex his biceps for his Instagram followers and to try and drop seasoned marathoners in a workout. It's probably that swagger that gave him such faith that he would become a professional marathoner that he was willing to bet a traditional college experience on it.
It's that swagger that made us aware of him, and it's his exceptional level of focus, grounded in nothing exceptional, that made us fans.
There is an old saying that goes something like this: it is twice as noble to be good when one knows how to be bad. Rory Linkletter, like everyone else, is not immune to urges and deviations, his monastic lifestyle not governed by deeply rooted religion or any force unknown to the rest of us. The sources of his discipline are in fact painstakingly familiar: a simple love for the sport and an obsessive desire to improve. He just navigates the straight and narrow much better than most of us. And the results continue to show.