You can listen to this episode of our Top 5 stories of the week by simply pressing the play button above👆, or by subscribing in all the usual podcasting apps. Here are the links to a few spots for you to listen (and subscribe😉):
---
We've also got a new home for all our content, including this podcast and so much more, so be sure to check out:
We'll be sending out a more formal note about our new platform in the coming days, so keep an eye out for that!
Now, to the our fav stories from the past week!
---
1. Michigan becomes hub for pro running events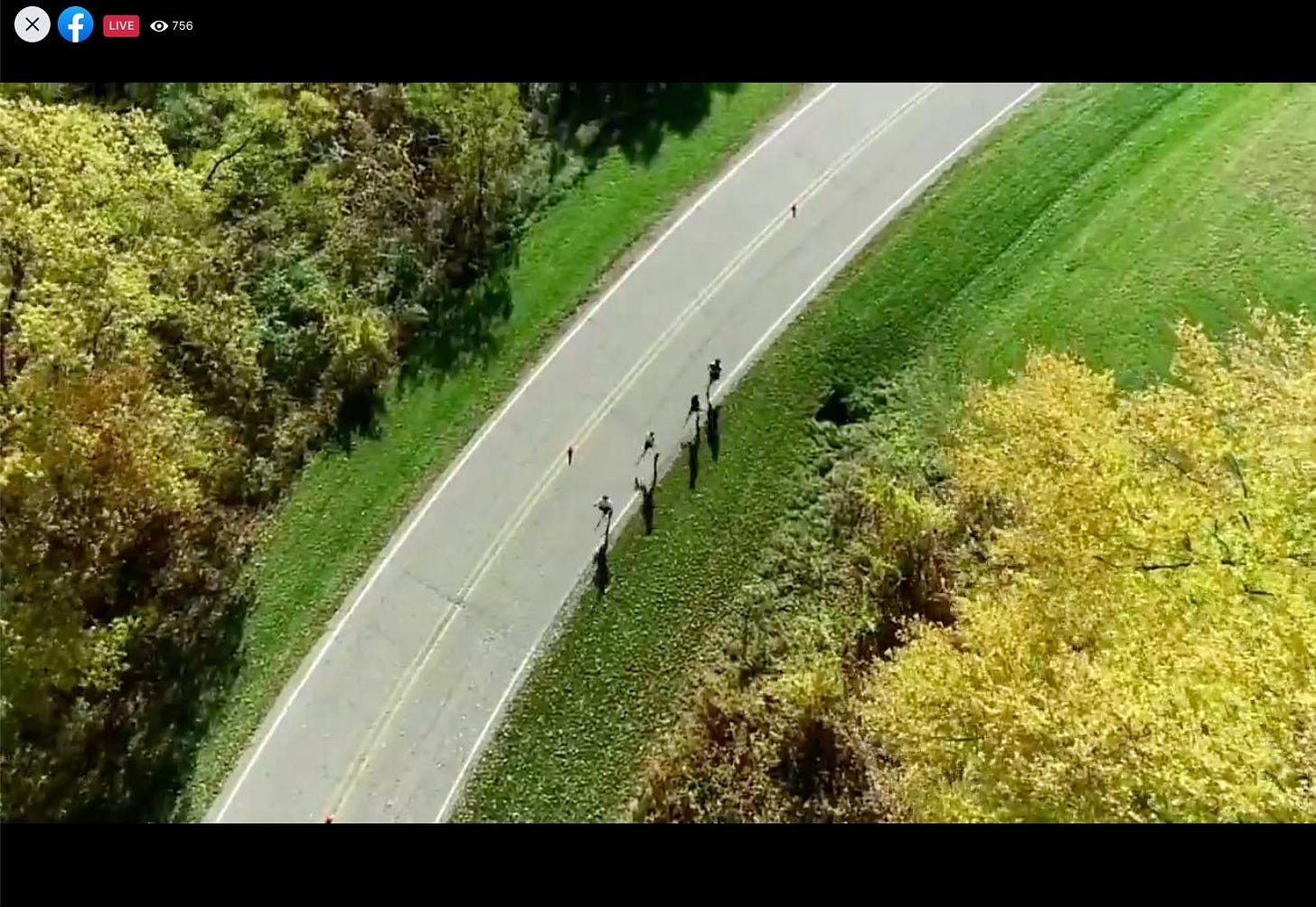 Over the last week, Hansons-Brooks Original Distance Project (ODP) hosted two major races in Shelby Township, Michigan, which produced world class fields: The Michigan Pro Half-Marathon and the Michigan Pro Ekiden.
Both events were streamed on the Hansons-Brooks ODP Facebook Live page. The coverage included drone shots, live splits and commentary from US 5,000m record holder Dathan Ritzenhein, three-time South African Olympian Lee Troop, and American collegiate runner Samantha Hanson.
The Michigan Pro Half-Marathon
The first - and perhaps most impressive - of two events happened on Wednesday, October 28.
Keira D'Amato, who is back to competing after a decade-long post-college hiatus, won the women's race and smashed her personal best of more than a minute. Asics athlete Emma Bates was a clear second, and broke the 70 minute barrier for the first time.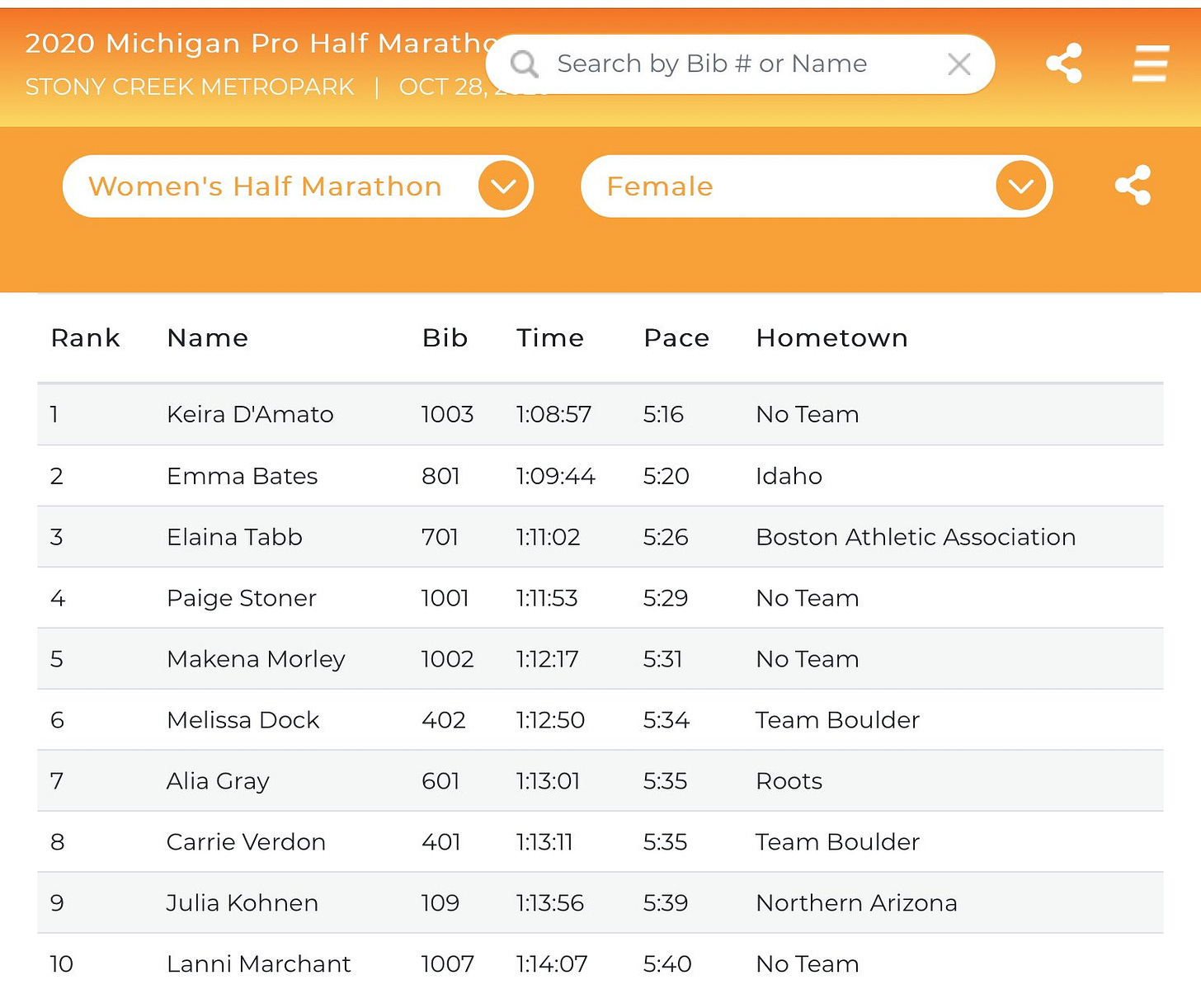 The men's race was arguably deeper, and resulted in a four-way sprint finish. Triathlete and former Tinman Elite runner Morgan Pearson edged NAZ newcomer and six-time NCAA All-American Tyler Day for the win.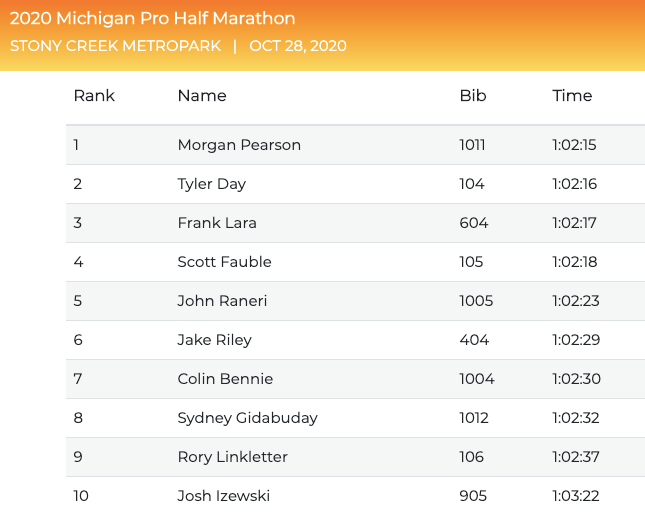 Michigan Pro Ekiden
Last week's Ekiden (a Japanese-style multi-stage relay race) was mixed and had six legs of varying distances, which equated to a marathon.
NAZ Elite, a Hoka One One-sponsored running team from Flagstaff, Arizona bested five other squads, including the two Hanson-Brooks ODP host squads. In his first of the two races in Michigan, Day ran the fastest 10k leg of the competition in 28:46, and gave his team an early lead that was never conceded. Full results can be found here, and leg results here.👇
Despite being relatively underground and low-budget, both races elicited excitement from all corners of the world elite running community. New Zealand 1,500m star Nick Willis cycled the course alongside the runners, Ritzenhein and Troop provided steady commentary, and US Olympic marathon trials champion Aliphine Tuliamuk sent encouragements on the live stream.
---
2. Syringes found in Olympic champion Taoufik Makloufi's equipment bag
Algerian 2012 Olympic Gold medalist Taoufik Makloufi has found himself in an incriminating situation.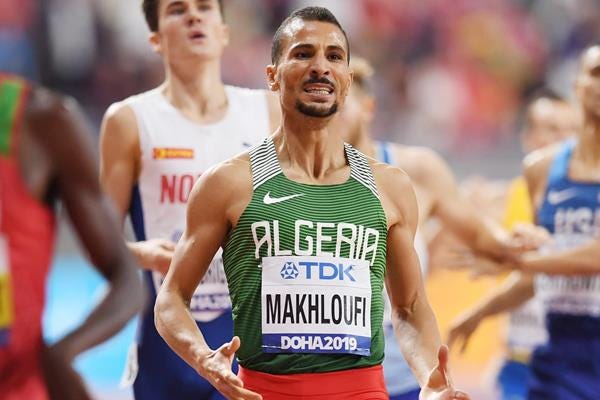 Taoufik Makloufi en route to a silver medal at the 2019 World Athletics Championship in Doha.
A French TV program called "Stade 2" reported that officers from the Central Office for the Fight against Environmental and Public Health Damage (COFEPHD) had carried out a search at sports complex INSEP in early September and found some syringes and potentially illegal medication in Makloufi's equipment bag. The middle-distance runner, who trains at INSEP, would have left the bag behind in March.
Investigations around whether or not the substances indeed belong to Makloufi are underway.
Makloufi, 32, has three Olympic medals to his credit and was the 1,500m runner up at the 2019 world championship in Doha. He trains in France to be near his coach, Philippe Dupont. Dupont had previously coached European 10,000m champion Morhad Amdouni, who has been accused of purchasing banned substances in 2017. Aldouni was never banned, but when allegations against him surfaced, Dupont stopped coaching him.
Algeria has a history of doping its athletes. Even the nation's president Mustapha Berraf said in late 2018: "Algerian athletes are not working, but they are doping to achieve results at the national level to qualify and compete in high-level international competitions, which explains the lack of results at the international level."
Berraf claimed he had twice reported his suspicions to the Directorate General of National Security, who he says have so far failed to investigate the allegations.
---
3. Courtney Dauwalter wins Big at Big's Backyard Ultra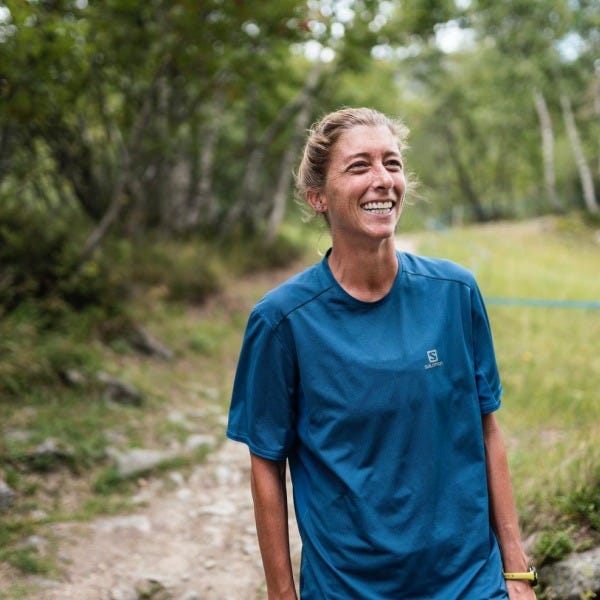 Courtney Dauwalter, Photo Courtesy of Salomon.com
Last week, in Bell Buckle, Tennessee, U.S. ultra runner Courtney Dauwalter ran 283 miles/456 km to claim the 2020 Big's Backyard Ultra. The annual event requires runners to complete one 4.16667 mile (or 6.7km loop) every hour. The event continues until only one runner is standing. To win, Dauwalter ran 68 loops, tying the record set in 2018 by Johan Steele of Sweden.
Dauwalter competed on the original course, but 75 per cent of the field, which had been selected in 2019, were international runners who had to compete virtually. The event was run out of 20 countries and live streamed. Belgium's Karel Sabbe won the international competition, completing 75 loops (312 miles/503 km).
Dauwalter went into the competition as a favourite, having finished second in 2018. Her win over U.S. runner Harvey Lewis is part of a broader trend that's seen women dominate long-distance events. According to an article Women's Running, female runners have certain inherent advantages over their male counterparts when it comes to ultramarathons. This includes being able to cope with heat better, experiencing less fluid loss, burning more fat, giving them a consistent and nearly limitless energy release, and, on average, being lighter, which puts less stress on the body.
---
4. Is this 60-year-old Irish guy our greatest living marathoner?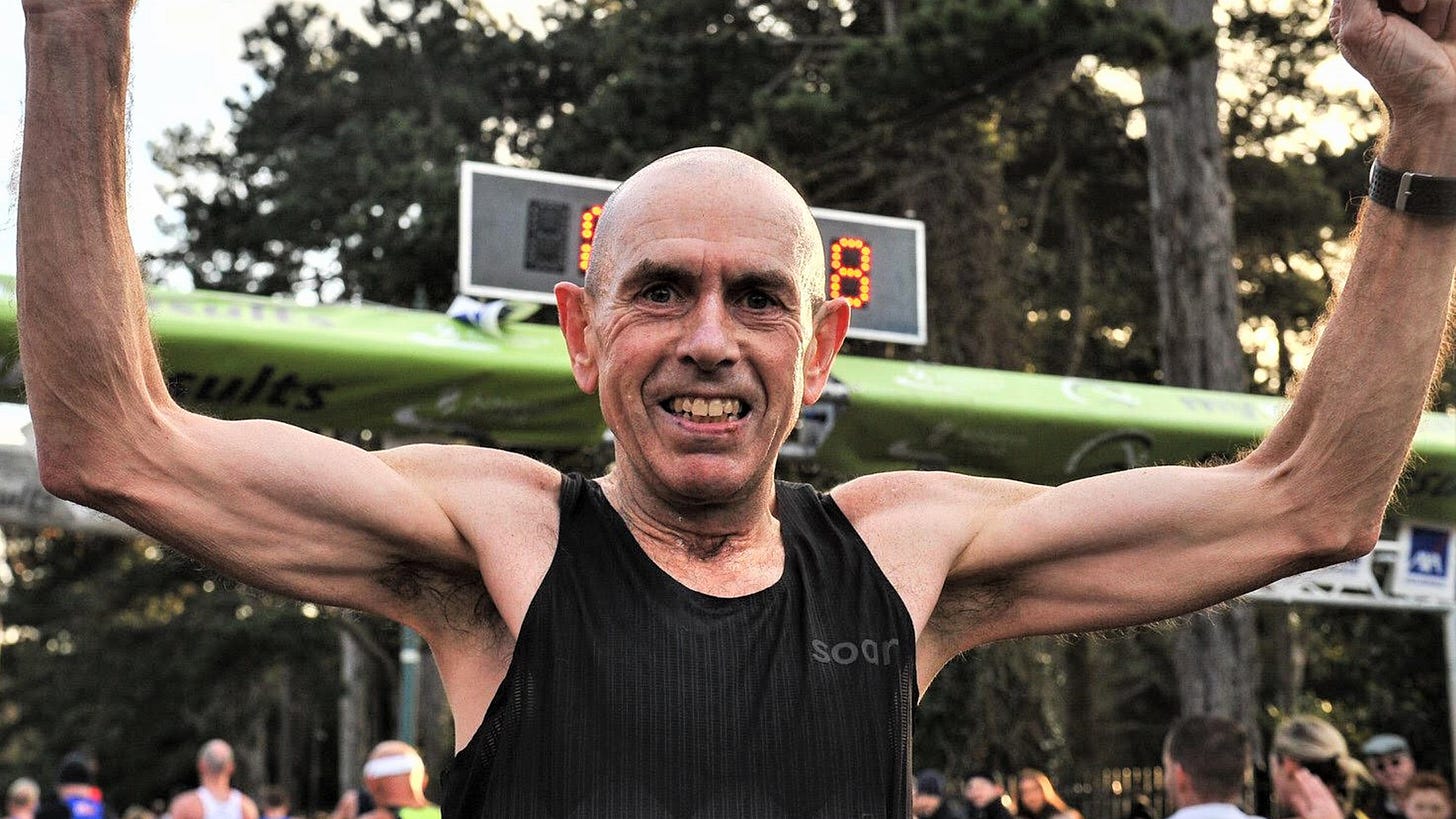 Tommy Hughes
60-year-old Irish marathoner Tommy Hughes clocked another world record this week. The former Olympic marathoner already held the world record for fastest combined marathon for a father and son (take note that Hughes ran the faster of the two times) and the over-60s half marathon world record (1:11:09, run in September at the Antrim Coast Half Marathon). He can now add the over-60s marathon world record to his list of accolades. Running in the Down Royal Marathon, Hughes took six minutes off the previous record clocking 2:30:02.
This is an impressive run by any marathoner, but when age-graded, Hughes' marathon translates to a 2:02:46. Still shy of the current world record, but that time would rank Hughes as the third fastest marathoner ever behind Eliud Kipchoge and Kenenisa Bekele. In a post race interview, Hughes said that he felt he could have knocked off another two minutes if it hadn't been so windy.
As reported by Runner's World, Hughes has had a rough go over the last few years, dealing with bouts of depression and alcoholism. It's only recently that he's returned to the sport of running, and is only 17 minutes off of the personal best he ran to qualify for the 1992 Barcelona Olympics. If he continues to progress at a similar rate, Hughes could very well become the fastest age-graded marathoner ever.
---
5. IOC puts pressure on Japan to move forward with the 2021 Olympics amid pandemic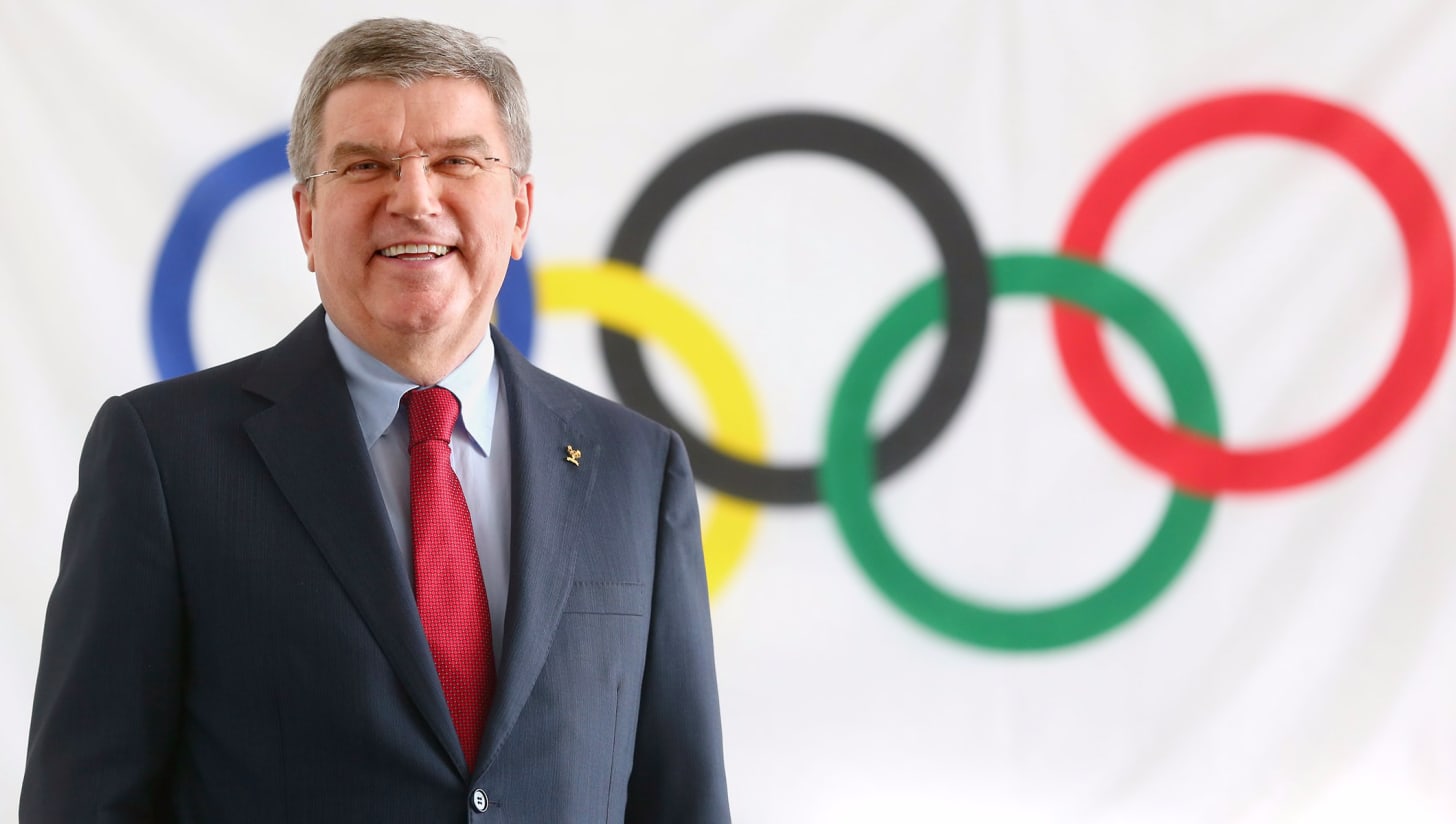 IOC president Thomas Bach
During a broadcast conversation over Instagram with German javelin thrower Johannes Vetter, International Olympic Committee president Thomas Bach said he doesn't expect any countries to have to pull out of the 2021 Tokyo Olympics due to the COVID-19 pandemic.
He went on to add that if an athlete tests negative and follows the safety regulations, they should have the opportunity to participate, even if they're coming from a country with a high number of cases.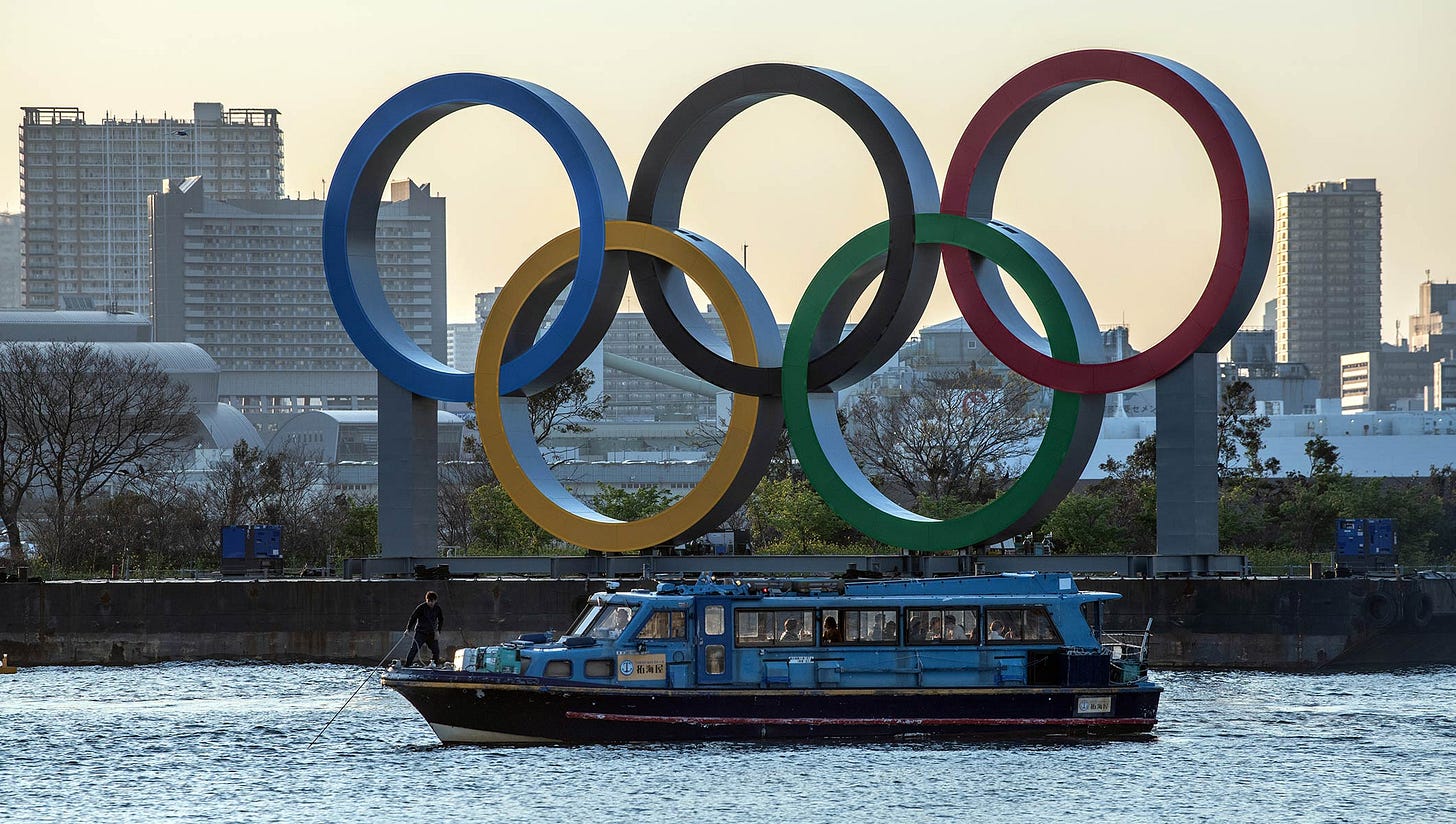 Bach, however, did not address what measures will be put in place to handle COVID at the Olympics. Instead, the IOC has relegated this task to the Japanese Government, the Tokyo Metropolitan Government and the Tokyo Olympic Committee. So far, the committee has discussed whether International Federations will seek to establish rules on testing methods or whether uniform regulations will be implemented.
But there's been little word on whether entry bans on 159 countries and regions will be lifted to allow entry to foreign tourists, how the 11,000-plus athletes will be housed or kept distant, and how spectators will be dealt with.